Is it hard to be a photographer?
Add a header to begin generating the table of contents
You've invested in a high-quality camera, you're passionate about photography, and you've recently had the idea that it might be enjoyable to turn this newly discovered interest into a source of additional income. Continue reading first before you decide to take that step. It's possible that you'll be persuaded to abandon that plan, or you might discover that you are, in fact, prepared for the challenge of making a living as a photographer and that now is the time to give it a shot.
Before we go any further, I need to make something clear regarding the photographs that are included in this article. To begin, I was compelled to include photographs because, after all, every article is enhanced by the addition of pictures, right? Second, this shoot was not only a lot of fun but also an excellent illustration of all the reasons why I absolutely adore being a photographer. This customer does not represent any of the negative aspects of the company's operations in any way.
Additionally, for the purposes of this article, the term "professional photographer" refers to a photographer who is compensated for their work, with a focus on portrait photographers. If you need advice on your wedding photography, check out our photography packages and services at Wild Romantic Photography.
What does a Photographer do?
A photographer will typically operate on a freelance basis and will have a wide variety of clients who will hire them for specific jobs. Some photographers focus their careers solely on a particular sector of the industry, such as weddings, graduations, or other types of event-based settings.
On the other hand, some people work primarily in corporate environments and devote the majority of their time to taking photographs for use on company websites and other forms of promotional material. Others, on the other hand, are more concerned with the artistic aspects of photography and select the subjects and material that they wish to photograph.
A professional photographer is taking a picture of the northern lights.
Other forms of professional, full-time photography involve:
Taking stills for motion pictures.

Taking pictures of crime scenes in cooperation with local and federal law enforcement agencies.

Taking pictures for digital and print newspapers (photojournalist) - though often newspapers will work with a photographer on a freelance basis rather than hiring him or her full-time.
When a client hires a part-time or freelance photographer, that photographer is responsible for following the client's wishes down to the finest details and setting up a business model that makes pricing and options clearly visible and accessible to the client. Additionally, the photographer is responsible for setting up a business model that complies with all applicable laws and regulations.
A professional photographer who works full-time will frequently engage in studio work, which entails taking photographs in a staged interior environment with either professional or amateur models. These photographers may work as freelancers or for publications or companies that employ them on a more permanent basis, such as fashion companies or magazines.
Last but not least, photographers are accountable for the digital or physical development of their photographs, as well as the lightest to the most extensive editing of their images. For the purpose of producing physical prints, a photographer will be expected to have a solid understanding of how to develop their film, or they will be required to seek the assistance of other qualified individuals.
The process of editing photographs, on the other hand, can consist of something as simple as cropping, or it can involve making adjustments to colour schemes and lighting, as well as adding or removing objects from pictures in order to "clear them up." Some customers will choose to edit the photographs on their own, while others will anticipate that the photographer will handle all of the required photo editing.
What is the workplace of a Photographer like?
It is expected that a photographer will be able to work in a wide variety of locations and conditions. This could involve working in cosy studios in the middle of bustling cities or in the icy woods of faraway countries. A photographer is one of the few professionals who can wear shorts and a t-shirt one day, a tuxedo the next, and a winter coat and boots the day after that all in the span of a single workweek.
The vast majority of photographers who take their vocation seriously will also have a home office or studio, which will include a space to work on either digital or physical photographs for the purpose of developing and/or editing work. We have the best wedding photographer in Yarra Valley to capture your beautiful moments on your wedding day. 
Reasons Why You Shouldn't Become a Photographer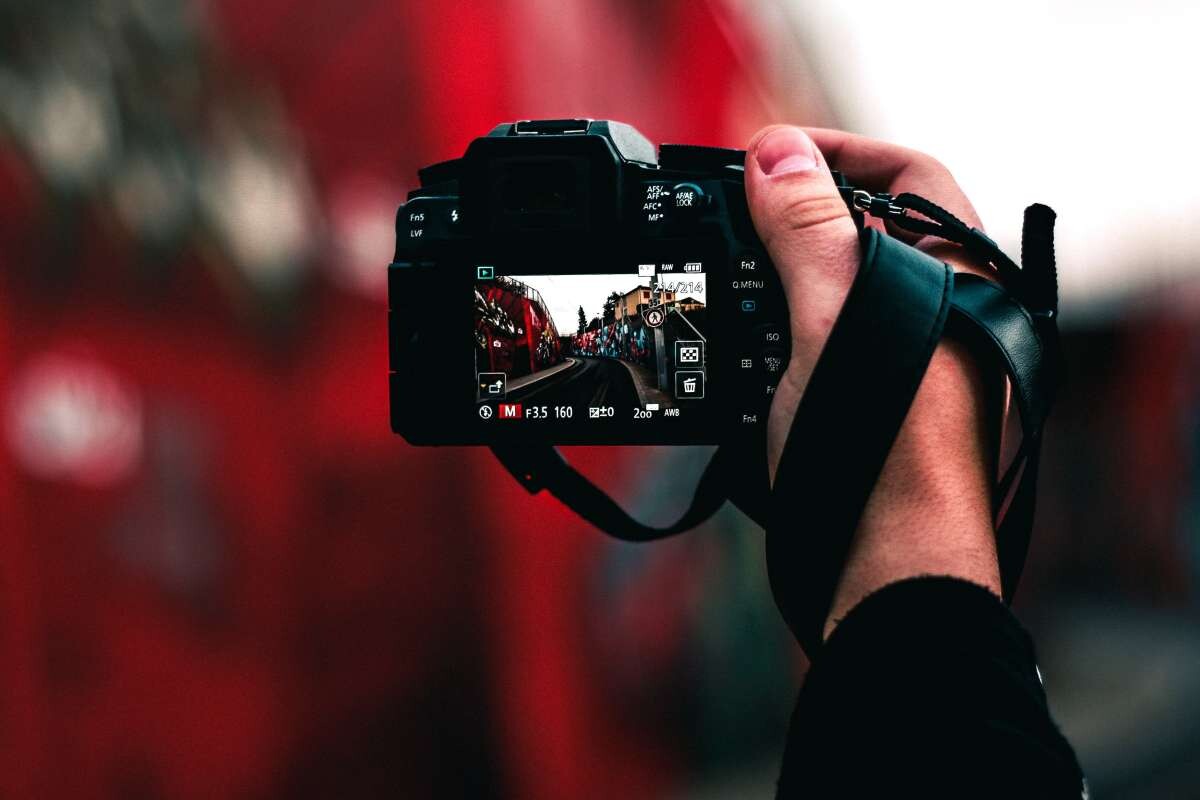 1. Carrying all of that equipment will eventually give you back problems. Either you get in shape by going to the gym, you purchase a trolley, you hire an assistant to carry everything for you, or you become so famous for your phone photography that you no longer need to carry anything that is heavy.
2. There are a lot of other people competing with you for the same potential customers and clients that you are trying to attract to your company. The hobby of photography is extremely well-liked, which suggests that a great number of people have contemplated a career as a "professional photographer." To differentiate yourself from the competition, you will need an abundance of tenacity, business savvy, and skill.
3. Marketing is a challenging and expensive art that is likely the most competitive of all business specialities. If you do not let people know that your company exists, it is highly unlikely that you will have enough customers to make money. Marketing is essential, despite the fact that it is likely the most challenging facet of any business to master. When it comes to marketing, there are no foolproof strategies that will guarantee success.
4. You'll never amount to much money. Most likely, but it is our sincere wish that you are successful.
5. You will have to perform tasks that make you want to cry from boredom with the same level of enthusiasm as if you were doing something you cherished with all of your heart.
6. Being in business is all about selling yourself, and if you're an introvert of any kind, you're going to have a hard time succeeding in this field because you have to talk to people all the time! You should make making connections one of the primary focuses of your marketing strategy.
7. You spend the majority of your time engaging in activities that are unrelated to photography, such as invoicing, marketing, filing receipts, and backing up, etc., etc., etc. All of it is tedious, and it will drive you crazy, but in order to successfully run a business, you have to do it. When you finally come to terms with this, you realise that you are more than just a photographer; you now have a business, and you are in charge of it. You are now the proud owner of your own company. What a thrilling (or terrifying) prospect!
8. Everyone has a camera in their pocket. These days, phones (damn, I can't believe it myself, phones) take really good pictures. Some prospective customers might be tempted to believe that they do not require the services of a professional photographer because they are capable of producing their own photographs. How can you show those prospective customers that your work is much more impressive than the pictures they took on their phones? How much more satisfying is it that they pay you to take those pictures?
Planning your dream wedding and don't want to miss out on the special moments on your big day? Worry no more, Wild Romantic Photography has you covered.
Things to Consider Before Becoming a Professional Photographer
You're not good enough…yet
You may love photography and get compliments, but you may not be good enough to charge people. Do you sometimes take garbage photos? Do you say, "I'll fix it in Photoshop?" If your photos aren't focused, exposed, and great IN CAMERA, you're not ready for Photoshop.
You're not ready if you wonder how other professional photographers took such good photos. I don't mean imitate your favourite photographers. You should know how they get their look. Light, depth of field, angles, etc. affect photos. How much of the photo was post-processed should be clear.
Having a nice camera does not qualify you to be a professional photographer. Our exclusive range of Melbourne wedding photography will help you not miss a thing on your wedding day.
You don't have enough experience
Not being good enough goes with this, but experience is key. Be consistent. You must expect good photos from every session and be flexible if conditions aren't ideal. When chasing a toddler, you don't have time to figure out your shutter speed.
When I started, I lacked experience. After some sessions for friends and family, requests came in. When people asked me to sell my photos, I thought, "Why not?" I cringe at some of my early sessions. I feel bad that people paid for my photography experiments.
You don't want to lose the love of photography
When you turn a passion into a job or career, it can become something you do because you have to. Not everyone burns out, but I've seen enough professional photographers quit to know it's a real thing. You may think making money doing something you love will be great, but are you prepared to stop loving it?
I only use my camera for paid sessions anymore. When I'm on vacation, the last thing I want to do is "work," and I don't want to lug my camera around. If I take random photos, they sit on my computer forever because I don't want to sort and edit them. I'm being honest: This doesn't happen to every pro photographer. Sometimes I wish I could just take photos for fun, but after my paid sessions, I'm usually too tired. I still love photography, but I love my job more; I love the photos and what I can create, and I love working with people.
You don't want to deal with business stuff
Taxes, business licences, contracts, equipment maintenance, scheduling, email, phone calls – it all takes time and effort to run a photography business. Being a professional photographer is more than taking photos, collecting money, and spending it all on yourself. Expenses abound. Repetitive tasks are boring. Behind-the-scenes work takes hours.
If you're not good at the business side of photography, you'll struggle. Difficult. Disappointing. It's overwhelming sometimes. Sometimes The Cloud loses your photography calendar (yes, speaking from experience). Asking for money isn't always easy. You must be organised with scheduling, money, and policies. People will ask you to change your policies, fees, and business practises, so you must be prepared.
You don't like to deal with difficult people
I love working with people, but some can be difficult. When people pay you to photograph them, they sometimes expect you to do whatever they want, and even then, they're not happy. If you're sensitive like me, this criticism can hurt.
Most of the people you'll photograph are fantastic and wonderful, which is why they hired you. Not always. Sometimes you have to spend a lot of time on the phone with a worried client (what about the weather, junior's bad haircut, clothes they'll wear, awkward smiles?). Or someone who wants to discuss every Pinterest idea in detail, even if it's not your style. Sometimes they'll love your gallery, but ask if you can photoshop every wrinkle off their face. Most people don't have unreasonable requests. You must be able to work with people who aren't on the same page as you and keep them happy.
It isn't the fairytale job you think it is
People are always telling me how much fun it must be to be a photographer and how much they wish they could be a photographer too. This is something that I hear on a regular basis. When they find out that it's work, many people who get into the photography business without first conducting a significant amount of research and evaluating themselves are taken aback by the reality of the situation. It's a tonne of work.
There are a lot of people who decide to become "professional photographers" on a whim, but then they quit within a year or two, and some of them don't even make it through the first few months of the job. It's work to get clients. Maintaining a client base takes effort. They don't just appear out of nowhere, waving hundred dollar bills and beaming with perfect teeth for the camera. You have to work for it.
You are going to face competition, and other people will occasionally criticise what you do. The world of photography can, on occasion, devolve into an extremely hostile environment. You will meet wonderful people with whom you can collaborate and who will encourage you, but you will also meet people who, given the opportunity, will try to bring you down.
Owning and operating your own business comes with a variety of advantages, but it's also challenging. You need to be aware of what you are doing, and if anything goes awry, the responsibility will fall squarely on your shoulders. To make a living as a photographer, you need to have a lot more skills than just a passion for taking pictures. When you find out how much work it's going to be, you might come to the conclusion that taking pictures simply because you enjoy doing so and because you're an artist will provide you with a greater sense of satisfaction in the end.
There Will Be Pressure to Constantly Update Your Skillset
One might get the impression that photography is a set of skills that is relatively easy to learn, at least once one has all of the necessary equipment. In point of fact, however, running a business requires you to continually update and improve your set of creative capabilities, which may include animation, video editing, social media, colour correction, and photo retouching, amongst other things.
Not to mention new software that tempts you to change and update your workflow in order to take advantage of its features. To stay constantly relevant in your field and communicate effectively with your customers, it is helpful to have a general understanding of technology and even a small amount of digital exploration experience.
WOULD YOU HAVE IT ANY OTHER WAY?
Without a doubt, there are some aspects of the situation that I would alter if I could. Who wouldn't want to be a photographer? However, the fact of the matter is that photography, in many ways, is just like any other job or career. It has both positive and negative aspects. It's good days and bad days. Do I believe that it would make our jobs easier if the customers and the general public had a more accurate understanding of what it is that we do? Without a shadow of a doubt.
On the other hand, travelling the world, partying like a rock star, hanging out with supermodels, and taking a break every once in a while to shoot some photographs would not be such a bad thing to do every once in a while either.
If you'd like to work with professional photographers for your wedding, book with us at Wild Romantic Photography.
In general, photography is a fun and rewarding activity that provides its practitioners with a special form of payoff for the inventiveness and hard work they put in. It's true that there will be some scrapes and bruises along the way, but what kind of profession doesn't? It is my sincere hope that even a modicum of familiarity will come from reading this. Or, for those of you who are veterans and reading this, it should reassure you that you are not alone. Have fun at the range!